Jim Laymon
Jim Laymon, co-founder of ZOS films. I was bitten by the "bug" at a young age started in elementary school, but got chicken pox the day before the performance so that was out middle school I didn't pursue it because you had to be in choir. In high school I wanted to be in drama and couldn't join until the 10th grade so I did love working on the sets trying out for leads kept getting beat out by seniors who were going to graduate. We did two plays a school year my senior year I nabbed the lead in both plays after high school I worked on two independent films one a artsy one and the other a Christian one. I enjoy being in front of the camera than behind it. I directed and wrote a church skit once went well but not my cup of tea so to speak and I helped direct a little on our first film
ZOS Films Podcast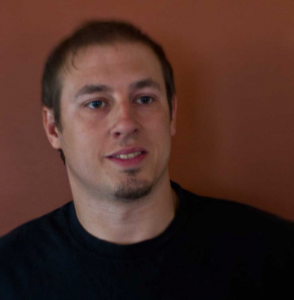 Travis Mandenberg
Travis Mandenberg was born In Lincoln Park and raised in every corner of Michigan. After High School Travis joined the military for life experience, and realized he wanted to make films. When his military service ended Travis moved to Grand Raids getting a degree in Video Production from Grand Valley State University. After several years in the industry working for on such shows as Hells Kitchen, Salmon Showdown, being the head Videographer for The Great Lakes Equestrian Festival, and writing several scripts Travis continued his education at Compass College of Cinematic Arts where he earned a second Bachelors in just two years, graduating valedictorian. An experienced Cinematographer, Director, Gaffer, and Producer Travis has worked on dozens of productions and uses his knowledge and experience to make any production he works on the best that it can possibly be. Now he's looking to make his mark on video production, Michigan, and the world!
ZOS Films Podcast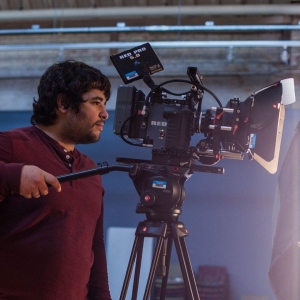 Benymanin Aki
Benyamin Aki has written, directed, shot, and edited award nominated short films for eight years. His most recent film "I Remember" was nominated at the Eclipse Awards for Best Director and Best Actor. Studying and making films at Compass College of Cinematic Arts for 3 years, Benyamin has used his knowledge and experience to craft the finest films the Michigan Film Industry has to offer.
ZOS Films Podcast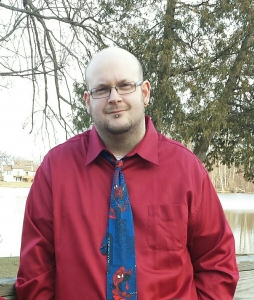 Jeremy Kayser
I have lived in the Grand Rapids, Michigan area my entire life. Started in the Wyoming area, then moved to Grandville where I spent my high school career and truly fell in love with film through my A/V teacher, Terry Blevins. I know reside in Dutton, Michigan. I live with my amazing wife who drives me each day to be my best and live my dream out as a writer and film maker. I also have two children, both boys ages 10 and 6.
My passion for film and story telling started with a little movie called, Jurassic Park. Other movies such as John Carpenter's: The Thing, Signs and The Conjuring 2 have fueled my imagination. My favorite genre is horror. A side genre in the realm of horror that I love due to movies like Creature from the Black Lagoon, Aliens, and Jurassic Park, is the " Creature Feature."
A few of my hobbies include: Collecting Friday the 13th stuff, TMNT, comic books, and Lego. I love playing video games such as Friday the 13th and Over Watch. My favorite authors are: Ray Bradbury, Dean Koontz, Stephen King, and Jonathan Wood. A couple of favorite directors are: James Wan, Adam Green, and Steven Spielberg.
For the past four years I have been writing and helping create two fan films of the slasher genre and an original comedy with one of my best friends from high school, Bill Gelineau.
ZOSFilms has helped me live out my dream of being a story teller. I love everyone that I have had the chance to work with on our projects and cannot wait to see what the future holds for our unique and fun local film making group.
You can follow my crazy life through the ZOSFilms Facebook and Youtube pages. Also my own personal Facebook page.
ZOS Films Podcast